About Us
KMPL PROFILE
Kotak Mahindra Prime Limited (KMPL) is a subsidiary of Kotak Mahindra Bank Limited and has been one of India's leading car finance company since 1996. In 2018, KMPL successfully kick-started its two-wheeler loan business and has also begun offering Loan Against Property since 2022. In the automobile space, KMPL finances new, pre-owned passenger cars and two wheelers for retail consumers as well as provides wholesale financing to automobile dealerships. The company has preferred financier relationships and tie-ups with various automobile manufacturers in India. KMPL provides Loans Against Property against both commercial and residential real estate, ensuring ready finance for business or personal needs. KMPL' s retail distribution network comprises of 134 branches across 24 states in India that is further supported by a wide network of direct marketing associates and agencies across the country. https://www.primeloans.kotak.com
Kotak Mahindra Prime Limited:
CIN: U67200MH1996PLC097730
Registered Office address:
27BKC, C 27, G Block,
Bandra Kurla Complex,
Bandra (E),
Mumbai - 400 051
Corporate Office address:
Kotak Infiniti, 6th Floor, Bldg no 21,
Infinity Park, Off Western Express Highway,
General A K Vaidya Marg, Malad (E),
Mumbai - 400097.
Tel No. : (022) 66056825
Fax No. : (022) 67259086
The Kotak Group
About Kotak Mahindra Group
Established in 1985, Kotak Mahindra Group (Group) is one of India's leading financial services conglomerate. In February 2003, Kotak Mahindra Finance Ltd. (KMFL), the Group's flagship company, received banking license from the Reserve Bank of India (RBI), becoming the first nonbanking finance company in India to convert into a bank - Kotak Mahindra Bank Ltd.
The Group offers a wide range of financial services that encompass every sphere of life. From commercial banking, to stock broking, mutual funds, insurance and investment banking, the Group caters to the diverse financial needs of individuals and the corporate sector. Kotak Mahindra Group has a global presence through its subsidiaries in UK, USA, Gulf Region, Singapore and Mauritius with offices in London, New York, Dubai, Abu Dhabi, Singapore and Mauritius respectively. As on 30th September, 2021, Kotak Mahindra Bank Ltd has a national footprint of 1,622 branches and 2,601 ATMs, and branches in GIFT City and DIFC (Dubai).
For more information, please visit the company's website at http://www.kotak.com/
Our Corporate Identity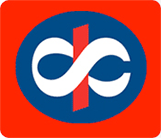 The symbol of the infinite Ka reflects our global Indian personality. The Ka is uniquely Indian while its curve forms the infinity sign, which is universal. One of the basic tenets of economists is that man's needs are unlimited. The infinite Ka symbolises that we have infinite number of ways to meet those needs.
Promoters
Kotak Mahindra Prime Limited (KMPL) (earlier Kotak Mahindra Primus Limited) was incorporated on February 28, 1996. It was formed as a Joint Venture with Kotak Mahindra Bank Limited (then Kotak Mahindra Finance Limited) holding 60% and the balance being held by Ford Credit International Inc., U.S.A.
On October 4, 2005, the Joint Venture was realigned and the entire 40% shareholdings of Ford Credit International Inc., in the company was purchased by Kotak Group. The Registrar of Companies, Mumbai approved the change in name of the company from Kotak Mahindra Primus Limited to Kotak Mahindra Prime Limited with effect from December 1, 2005.
Board of Directors
Mr. Uday Kotak, Chairman, KMPL (Mr. Uday Kotak, Founder and Director, Kotak Mahindra Bank Limited (Holding Company))
DIN No :00007467
Mr. Vyomesh Kapasi, Managing Director,KMPL
DIN No :07665329
Mr. Chandrashekhar Sathe, Independent Director, KMPL
DIN No :00017605
Ms. Akila Urankar, Independent Director, KMPL
DIN No :00226541
Mr. Ravi Venkatraman Independent Director, KMPL
DIN No :00307328
Mr. Amit Mohan, Additional Director, KMPL. (Joint President, Kotak Mahindra Bank Limited (Holding Company))
DIN No :09294638
Mr. Shahrukh Todiwala, Whole-Time Director, KMPL
DIN No :09291062
Mr. Chandra Shekhar Rajan, Additional Independent Director, KMPL
DIN No :00126063
Management